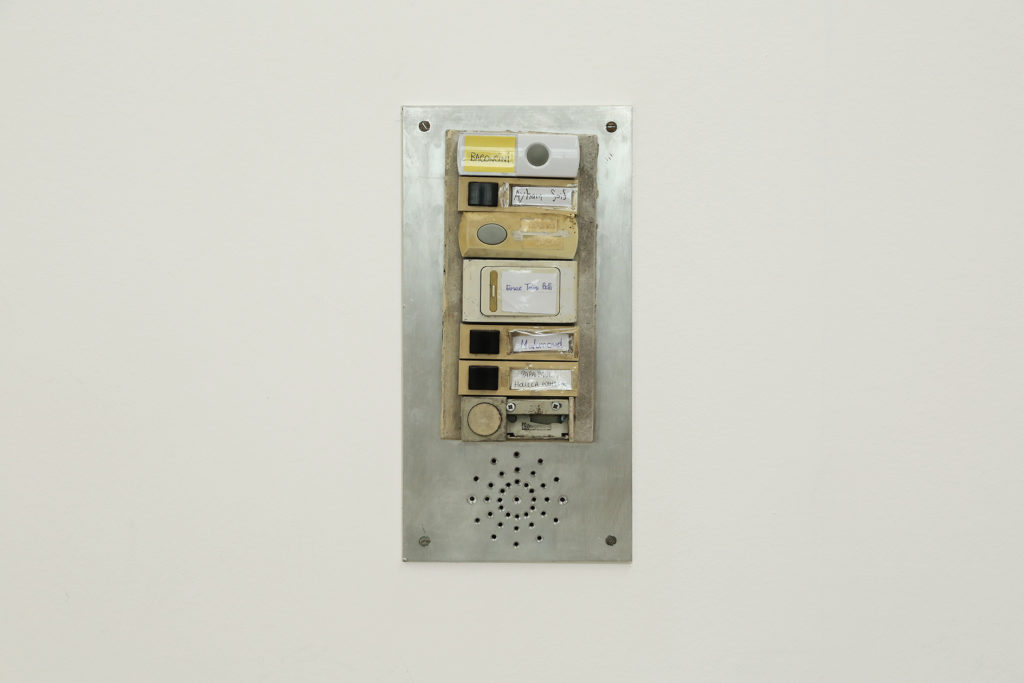 PARLOPHONES  2020 | Sound installation
Brussels cityscape reveals an amalgamate of languages, cultures and people. Its Art Nouveau buildings sit cheek by jowl with graceless office blocks while the country's famous political disorganization has an analogue in the capital's chaotic, fraying street plan.
When zoomed in upon, these streets reveal yet another reflection of Brussels' disarray: bricolage of name tags and coordinates, doorbells of all sorts affixed to and dangling from the city's walls.

The doorbells mark not only its corresponding inhabitants, but also lend the latter a status within the Belgian social system, an administrative locus – a domiciliation – from which they can partake in the country's social scheme. Each one of them withholds an intimate story, a tale of how its owner reached the country and made it its own – from refugees and migrants to expats and those gone astray.

These are the lives and voices that populate Parlophones , a poignant, solemn and utterly intimate sound installation. Parlophones' s collection of doorbells invite its public to press their button and listen to the stories of those who arrived in Brussels and made it their home.

Excerpt of a text of Aude Tournaye