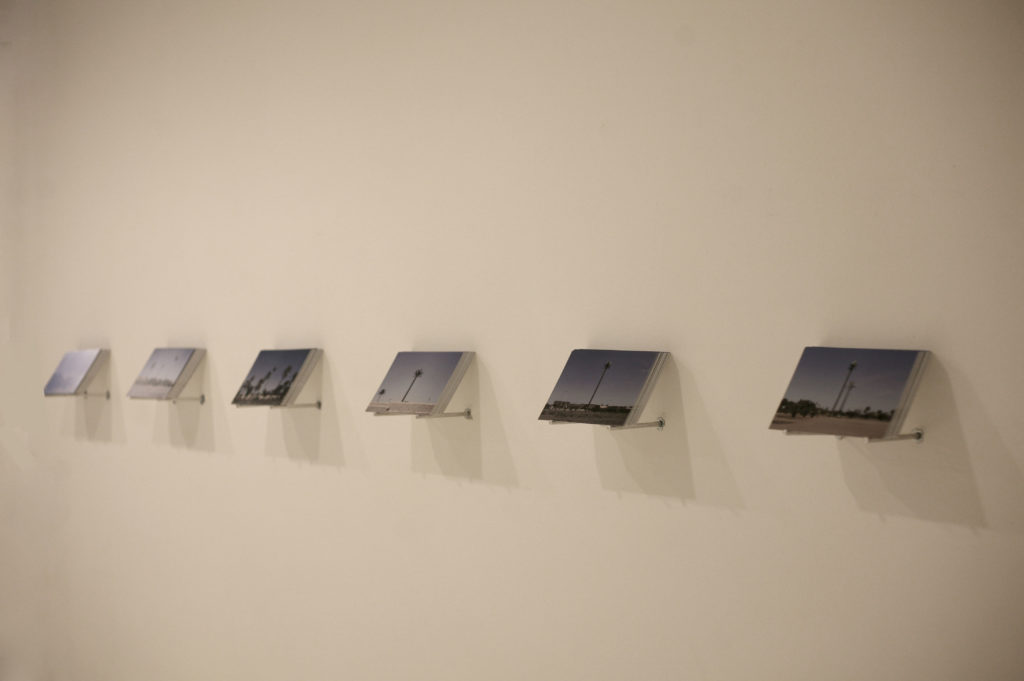 FAKE 2016 | Postcard installation
No matter whether planted in Marrakesh, Nice or Los Angeles, the palm is a tree that encapsulates a certain notion of the exotic.

Fake is a photographic work presented through the display of the postcard which represents artificial palms used for camouflaging transmitting antenna installed in various areas of the city of Marrakesh.

While incorporating an exotic symbolism, through this urban element this work proposes to investigate and question the artificial side of the red city.