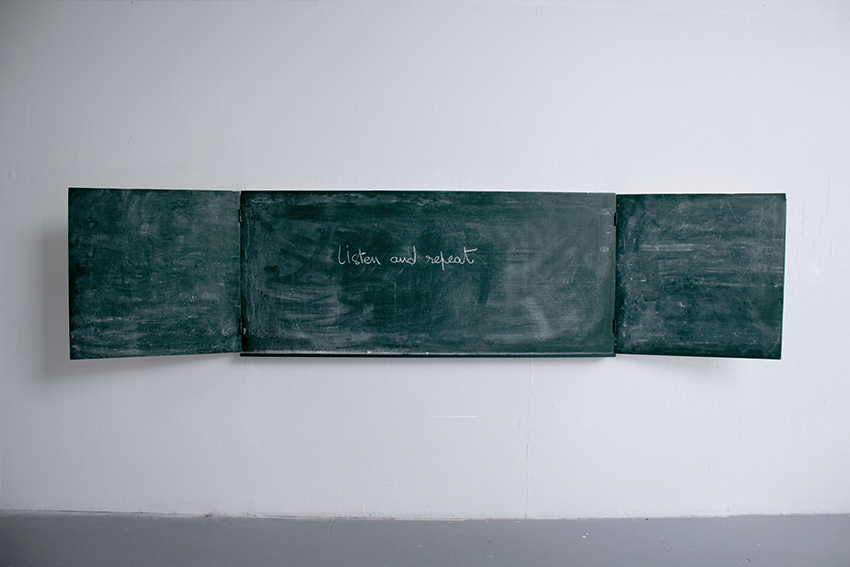 LISTEN AND REPEAT 2017 | Installation | School board
Listen and repeat are three words my mum will never forget ! it was the learning method used by her english teacher in high school.

Taking for title this phrase or rather this order, the school board triptych installation criticises an education system based on inflexible and conventional methods of transmission of knowledge.